Tarot Time – Who Are We and What Do We Do?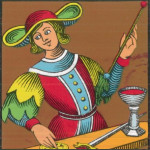 Tarot Time was conceived in 2014 and actually formed in 2015. It is owned and operated by a husband and wife team who have 40+ years experience of reading tarot professionally.
We already had a metaphysical website with a tarot section and it was and still is very popular. We wanted something with more of a community flavor to it and so the idea of Tarot Time was born.
The concept being that because it was blog based we could add tarot hints and tips easily and at any time. We thought that this would help new and experienced readers get the most from their efforts. In addition it would be somewhere that both professional and amateur readers  could chat.
As with our other site we have split the tarot meanings for each card into multiple sections with Tarot Time's categories being slightly different. The meanings have been completely written from scratch for both the major arcana and minor arcana by me. As a result they are not identical to the ones that are on our other site, which were written solely by my wife.
Although most professional tarot readers (including us!) will have usually have broadly similar meanings for any card, each will read in their own unique way. This means that the more subtle interpretations for any card can differ from reader to reader, sometimes by a little and sometimes significantly. All meanings are meant as a guideline to help you find your own unique way of reading.
Hopefully you will find something of interest here at Tarot Time and perhaps even be tempted to participate! Even if you don't actively participate we hope you will come back time and again to see what's new. Tarot Time is an ongoing labor of love and we will be continually adding new content.
So welcome to Tarot Time – enjoy your stay with us!